| | |
| --- | --- |
| Updated On: Jul 03, 2023 (12:22:00) | Print |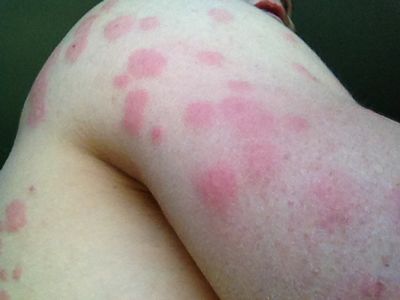 Flight attendant uniforms
Across industries, the most talked about factors to consider when selecting an employee uniform are comfort, durability, fabric care instructions, and style. Within aviation, flammability is also important. Until 2011, the primary uniform-related health issue reported to AFA-CWA was the need for airlines to offer a non-wool uniform option to the small number of flight attendants who have a wool allergy. Starting in early 2011, though, hundreds of AFA-CWA members at Alaska Airlines have reported symptoms caused by exposure to chemical contaminants in employee uniform fabrics manufactured by TwinHill (a subsidiary of Men's Wearhouse). From 2016-2020, AFA received a similar pattern of reports from our members at PSA, Piedmont, and Envoy Air. And in 2018, we started to receive uniform reaction reports from Delta Airlines flight attendants. These reports have led us to research both the literature regarding chemical contaminants in fabrics sold in the US, and the chemical additives in those particular uniform fabrics.
2018 - Researchers at the Harvard School of Public Health documented "a relationship between health complaints and the introduction of new uniforms" among Flight Attendants at Alaska Airlines from 2011-14. More information on the Harvard study here.
Sept. 2016 – March 2020 – AFA received reports of uniform reactions from 601 of our approximately 3,600 members (17%) at Envoy Air, PSA Airlines, and Piedmont Airlines wearing TwinHill uniforms, dominated by irritant/allergic responses (skin, respiratory, and eyes) in addition to headaches, hair loss, and other non-irritant symptoms. American Airlines flight attendants wore the same garments and reported the same types of symptoms. Visit the main afacwa.org website for more information on the uniform reactions reported by our members at PSA, Piedmont, and Envoy, and our sisters and brothers at American Airlines.
Jan. 2011 – Feb. 2014 - AFA received reports of uniform reactions from more than 800 of its approximately 3,000 members at Alaska Airlines. Their symptoms developed since wearing the TwinHill/Men's Wearhouse employee uniforms. Many of these symptoms (e.g,. rash/hives, burning eyes, swelling around the eyes/mouth, difficulty breathing) were exacerbated at work and improved/resolved when away from work. Some symptoms (e.g., hair loss, abnormal thyroid function) were constant, unless there was an extended absence from work. Of the affected flight attendants, some reported positive skin patch reactions to potassium dichromate and cobalt. The heavy metals identified in some fabric samples include antimony, aluminum, arsenic, bismuth, chromium (trivalent and hexavalent), cobalt, copper, lead, manganese, and titanium. Other identified compounds include diisodecylmaleate, 2-ethyl hexyl fumarate, phthalates, tributyl phosphate, and various allergenic dyes (see July 2013 bulletin, below). These chemicals were confirmed in fabric samples but it is not a comprehensive list.
There are other examples of chemical-contaminated uniform clothing generating reaction reports amongst flight attendants, ambulance employees, and TSA officers.
This webpage is intended to provide basic information to our flight attendant members who are experiencing uniform-related symptoms and are seeking information to bring to their doctors. Some of the information is airline-specific, but the lessons learned from our research into fabric contaminants and reported symptoms apply system-wide. Thus, beyond trying to serve the needs of individual members with relevant information, we provide recommendations for union representatives and airline management to facilitate the selection of safe fabrics and establish a means for crewmembers to report any problems, especially during the early months of a new uniform "roll out." The goal is to prevent, or at least quickly identify and remedy, uniform-related ill health. Comfort, durability, fabric care, and style all matter, but health and safety must be number one.
July 3, 2023 – Are your clothes making you sick? The opaque world of chemicals in fashion
Nov. 2012 -- Bigger picture on toxins in clothes: Greenpeace International commissioned an investigation that delves even further into the hazardous chemicals used in the production of high street fashion. You can read the Greenpeace report "Toxic threads: The big fashion stitch up" and a related op ed article. 
Regarding arsenic, lead, and chromium in fabrics: Significantly, heavy metals fabric data commissioned by Alaska Airlines and completed in Aug. 2012 reported that 13 of 35 fabric samples appeared to have excess levels of arsenic and lead, 6 of 35 samples appeared to have excess levels of chromium (not hexavalent), and one had excess hexavalent chromium, all as compared to the Oeko-Tex 100 fabric standard. AFA-CWA has not been provided with the names of the arsenic, lead, and chromium-containing compounds in these fabrics, but these test data confirm their presence.
1. Arsenic-containing compounds that may be used in fabrics include: arsenic trioxide, arsenic trisulfide, arsenic pentoxide, potassium arsenate, and sodium arsenate.
2. Lead-containing compounds that may be used in fabrics include: lead acetate and lead pigments.
3. Chromium-containing compounds that may be used in fabrics include: chromic acetate, chromic fluoride, chromic chloride, chromic oxide, chromic trioxide, chromic sulfate, chromo sulfuric acid.
July 2013: "Information on chemical content of TwinHill uniforms" - Summary of chemicals identified in TwinHill uniform garments in circulation at Alaska Airlines, including tributyl phosphate, orange dye 37/76, diisodecyl maleate, 2-ethylhexyl fumarate, arsenic (see list above), chromium (see list above), lead (see list above), cobalt, and antimony.
May 2013: "Your uniform, your health" - Informational bulletin published by AFA-Alaska Airlines MEC regarding uniform issues. (Originally published 6/2012; revised 5/2013.)
Feb. 2013: "Investigation into chemicals in uniforms & lessons learned" - AFA-CWA PowerPoint presentation at AFA-CWA Safety, Health, and Security Roundtable meeting in Chicago, IL. (Photo selection and slides revised May 2013; photos included with permission.)
Oct. 22, 2012: NIOSH publishes summary of Health Hazard Evaluation into uniform-related symptoms at Alaska Airlines (HETA 2012-0075); on Oct. 26, 2012: AFA-CWA responded to NIOSH HETA 2012-0075
Oct. 24, 2011: Letter from AFA-CWA to Consumer Product Safety Commission, plus attachments - AFA-CWA asked CPSC to investigate and recall TwinHill employee uniforms at Alaska Airlines in light of the hundreds of reports of uniform-related illness. CPSC did not respond to our request, but the Agency did respond to individual reports from flight attendants, stating that it does not have jurisdiction over employee uniforms, so had forwarded the reports to the FAA. Interestingly, FAA forwarded the reports to OSHA. Then OSHA questioned whether it had jurisdiction, so recommended that the flight attendants contact NIOSH instead.
Links to abstracts/articles of interest:
Metal content in textile and nano-textile products (2022) - https://pubmed.ncbi.nlm.nih.gov/35055766/
Symptoms related to new flight attendant uniforms (2018) - https://pubmed.ncbi.nlm.nih.gov/29295715/
Substitution of PFAS chemistry in outdoor apparel and the impact on repellency performance (2017) - https://pubmed.ncbi.nlm.nih.gov/28460297/
Detection of azo dyes and aromatic amines in women undergarments (2016) https://pubmed.ncbi.nlm.nih.gov/27149414/
Toxicity appraisal of untreated dyeing industry wastewater based on chemical characterization and short term bioassays (2016) - https://pubmed.ncbi.nlm.nih.gov/26920697/
Patch testing to a textile dye mix by the international contact dermatitis research group (2015) - https://pubmed.ncbi.nlm.nih.gov/26172486/
Patch testing with a textile dye mix in two concentrations - a

multicentre

study by the Swedish contact dermatitis research group (2015) - https://pubmed.ncbi.nlm.nih.gov/25166030/
Case report: poisoning with lead, mercury, arsenic caused hair loss, rash, gastrointestinal, neuropathy, weakness (2013) - https://pubmed.ncbi.nlm.nih.gov/23582936/
Contact allergy from disperse dyes in textiles: a review (2013) - https://pubmed.ncbi.nlm.nih.gov/23289879/
Patch testing with contact allergens: the Mayo Clinic experience (2012) - https://pubmed.ncbi.nlm.nih.gov/23169208/
Immunoregulation of skin sensitization and regulatory T cells (2012) - https://pubmed.ncbi.nlm.nih.gov/22804346/
Assessment of the sensitizing potential of textile disperse dyes and some of their metabolites by the loose-fit coculture-based sensitization assay (2012) - https://pubmed.ncbi.nlm.nih.gov/22349058/
Allergic contact dermatitis probably caused by mercaptobenzothiazole in thermal undergarments (2012) - https://pubmed.ncbi.nlm.nih.gov/22486572/
Globalisation and allergy (2011) - https://pubmed.ncbi.nlm.nih.gov/21546337/
Allergic contact dermatitis from formaldehyde textile resins (2010) - https://pubmed.ncbi.nlm.nih.gov/20233544/
Halogenated flame retardants: Do the fire safety benefits justify the risks? (2010) - https://pubmed.ncbi.nlm.nih.gov/21268442/
Formaldehyde in textiles: GAO 10-875 (2010; not peer-reviewed) - https://www.gao.gov/assets/gao-10-875.pdf
Association between indoor exposure to semi‐volatile organic compounds and building‐related symptoms among the occupants of residential dwellings (2010) - https://pubmed.ncbi.nlm.nih.gov/20028434/
Allergic contact dermatitis to dimethyl fumarate in footwear (2010) - https://pubmed.ncbi.nlm.nih.gov/20136899/
An epidemic of furniture-related dermatitis: searching for a cause (2010) - https://pubmed.ncbi.nlm.nih.gov/19796182/
Contact allergy: Alternatives for the 2007 North American contact dermatitis group (NACDG) standard screening tray (2008) - https://pubmed.ncbi.nlm.nih.gov/18215657/
Contact allergy to textile dyes in southern Sweden (2006) - https://pubmed.ncbi.nlm.nih.gov/16787452/
Diagnosis and treatment of dermatitis due to formaldehyde resins in clothing (2004) - https://pubmed.ncbi.nlm.nih.gov/15842060/
Atypical and unusual clinical manifestations of contact dermatitis to clothing (textile contact dermatitis): case presentation and review of the literature (2003) -  https://pubmed.ncbi.nlm.nih.gov/12952748/
Disperse dyes in fabrics of patients patch-test-positive to disperse dyes (2003) - https://pubmed.ncbi.nlm.nih.gov/14738722/
Occupational contact dermatitis to textile dyes in airline personnel (2001) - https://pubmed.ncbi.nlm.nih.gov/11753894/
Acute hypoallergenicity (1998) - https://pubmed.ncbi.nlm.nih.gov/9840282/
Chronic generalized eczema caused by multiple dye sensitization (1996) –
https://pubmed.ncbi.nlm.nih.gov/8955485/
Toxic effects of metals from the environment on hair growth and structure (1979) - https://pubmed.ncbi.nlm.nih.gov/227944/
Chemicals in fabrics as potential skin irritants (1941) - https://pubmed.ncbi.nlm.nih.gov/19992434/
Download:

yuyhI21.pdf
,

HETA20120075.pdf
,

AFAtoCPSC.pdf
,

AttachCPSC.pdf
,

CPSCresp.pdf
,

FAAresp.pdf
,

SHARP2001.pdf
,

chemfab41.pdf
,

cobalt.pdf
,

cu.pdf
,

ddm.pdf
,

ehf.pdf
,

k2cr.pdf
,

mn.pdf
,

orange.pdf
,

sb.pdf
,

tbp.pdf
,

chemfabppt.pdf
,

as_k.pdf
,

as_na.pdf
,

as_o3.pdf
,

as_o5.pdf
,

as_s3.pdf
,

cr_sulf.pdf
,

cro_ac.pdf
,

cro_cl.pdf
,

cro_fl.pdf
,

cro_sulfa.pdf
,

pb_ac.pdf
,

pb_pig.pdf
,

cro_ox.pdf
,

cr_ox.pdf
,

cr_tri.pdf
,

chemdata2.pdf
,

UniBulletin.pdf
,

AFAresponse.pdf